RECENT NEWS
Commission's Work Completed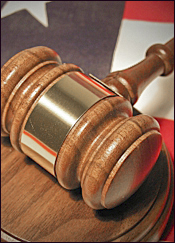 4.28.08 - The 2007-2008 Taxation & Budget Reform Commission has completed its work and will not be holding any further meetings of the Commission or its committees.
Please visit the Reports page to view the final versions of the Constitutional Proposals, Statutory Recommendations, and Governmental Services Committee Reports that have been adopted by the Commission.
2.5.10 - The "2007-2008 TBRC Final Report" is posted on the Reports page.
---
Website Archive
For future reference, this website is being archived courtesy of the Florida State University College of Law.
---
Member Proposals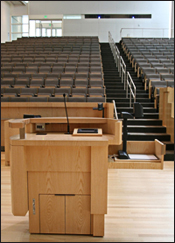 12.07.07 - With expert testimony and input from the public hearings completed, the members of the Taxation & Budget Reform Commission have begun to submit individual and committee measures in the form of statutory recommendations or constitutional proposals for consideration and debate by one or more of the four substantive committees.
During the months of December and January, the measures will be taken up at the committee level and will be reported out either favorably or unfavorably.
To keep abreast of all the latest information on each measure, please visit the Member Proposals page to view daily postings and updates.
---
Public Hearings
11.7.07 - The Taxation & Budget Reform Commission held a series of public hearings throughout the state between September 20, 2007 and December 5, 2007. The purpose of the public hearings was to avail the general public of the opportunity to share their recommendations on taxation and budget issues with the members of the Commission.
---
Taxation and Budget Reform Commission Announces Standing Committee Assignments
PDF document - 76kb
Release date: May 11, 2007
Governor Crist Appoints 11 to the Taxation and Budget Reform Commission
PDF document - 76kb
Release date: February 16, 2007